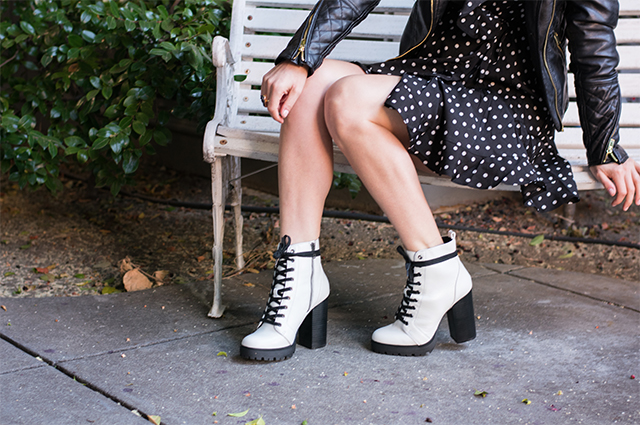 It's the freakin weekend, so that means it's time for weekend sales. Can you believe it's already February? I swear January flew by so quickly. I hope you all are staying on top of those New Year's resolutions. If your goal for the new year is to save money, this is the perfect place to find those fantastic deals.
Yes, Stuart Weitzman has an even bigger sale this weekend. There are so many serious shoes that are 50% off right now. Since spring is almost here, they're reducing the prices on their winter merchandise. It's the perfect time to get those boots that you've been eyeing for months now. Here are some styles that I love!
Nordstrom has some pretty fabulous markdowns this weekend. If you're looking for a cute Valentine's Day dress, there are some great styles with a significantly marked down. Since it's still cold in most parts of the world (sorry I'm in Cali, land of endless summer) there are some great markdowns in their winter collection. These are some of my faves!
Marks & Spencer 15% Off Select Lingerie
If you're thinking about getting your "sexy on" this Valentine's Day, check out some of these lingerie sets. Because sexy comes in all shapes and sizes, there's something at this store for everyone. I found some gorgeous styles to share with you.
H&M Up to 50% Off Tops & Bottoms
Hurry, this sale is ending soon! Seriously, it ends today. There are so many cute sweaters to choose from, and I'm not sure that I will be able to pick a favorite. Also, I found several styles of jeans that are anywhere from $19 to $25. Isn't that such a great deal? Even though it was difficult to select a few, here are some styles on my wishlist.
I'm so excited to start shopping! So tell me, what are some of your favorite items on sale this weekend? Leave a comment to share, and as always, happy shopping.
This article is not sponsored by any of the brands mentioned above. However, some of the links may contain affiliate links which may generate revenue for the site when clicked, or when a purchase occurs. The information in this post is my thoughts and preferences.
Photos by @cristaltapp