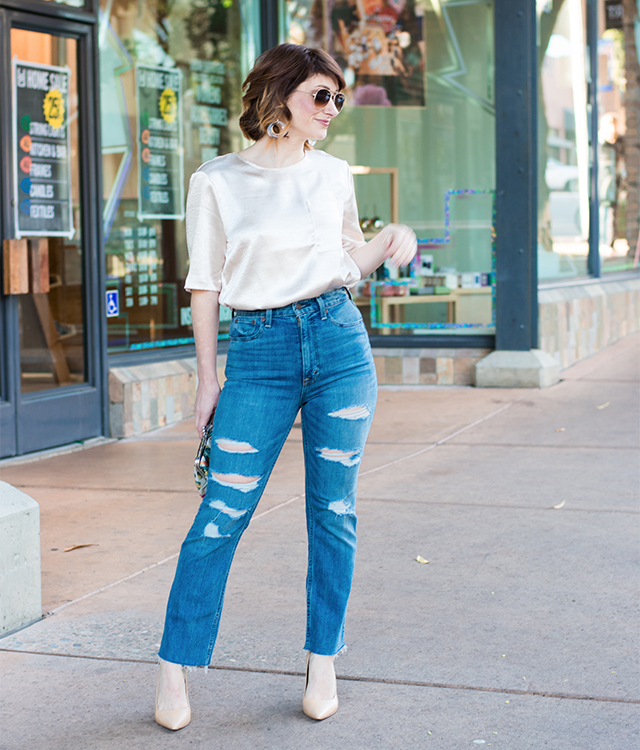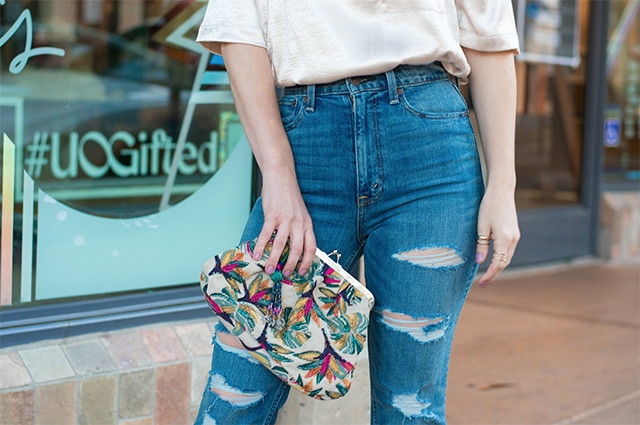 One of my favorite nights of the week is date night. Since Valentine's Day is on everyone's mind right now, I'm sharing a date night outfit. In my recent post "Valentine's Day Look," I share a more dressy look. So I want to give a little outfit inspiration to those who like the more casual styles.
In this post, I have the same outfit, but I'm swapping out the shoes and bag. Since we're talking about casual date night, I'm wearing jeans. These distress denim jeans are from Abercrombie & Fitch. I know what you're thinking "Abercrombie, what?" but they surprisingly fit well. The silky boxy top is from the Who What Wear collection at Target. I was a little unsure of how it would look, but I'm so happy with the result.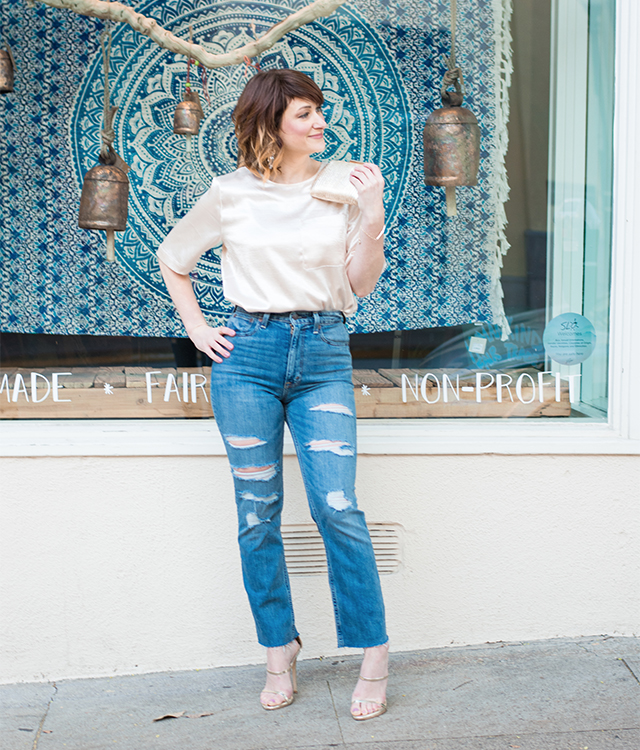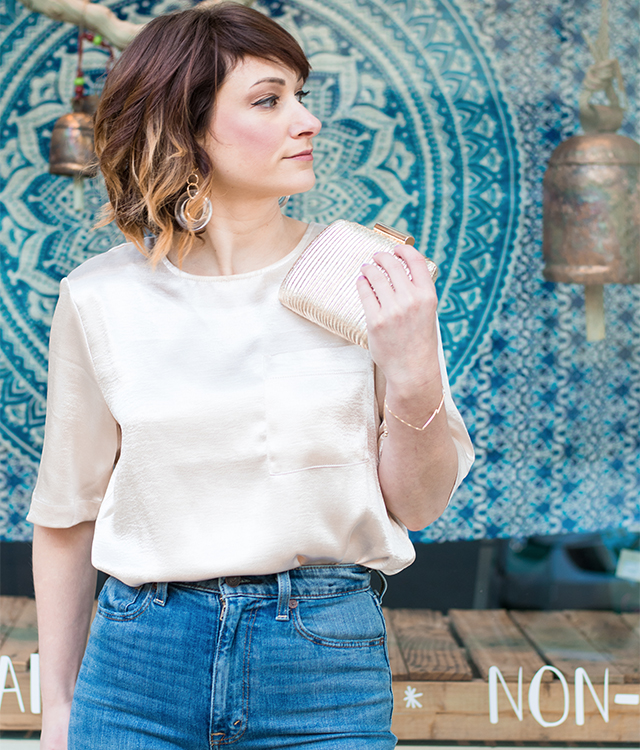 The reason, I'm showing two different, but similar looks are to show a few ways to style the same outfit. In the first look, I'm wearing nude pumps, a classic that every gal should have in their closet. The beaded clutch adds a vintage touch. In the second look, I'm wearing gold strappy heels with a tiny gold clutch. The second look dresses up the jeans and the boxy t-shirt.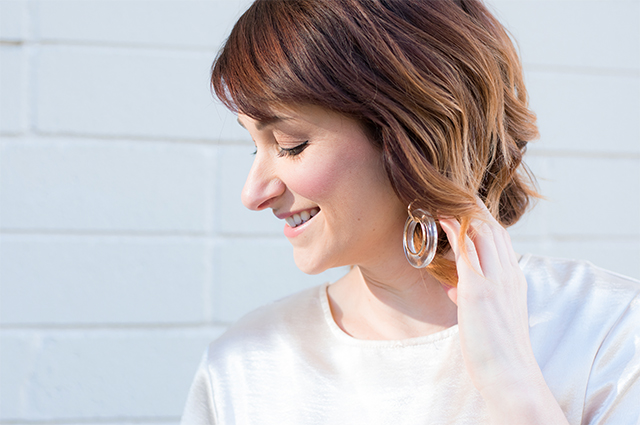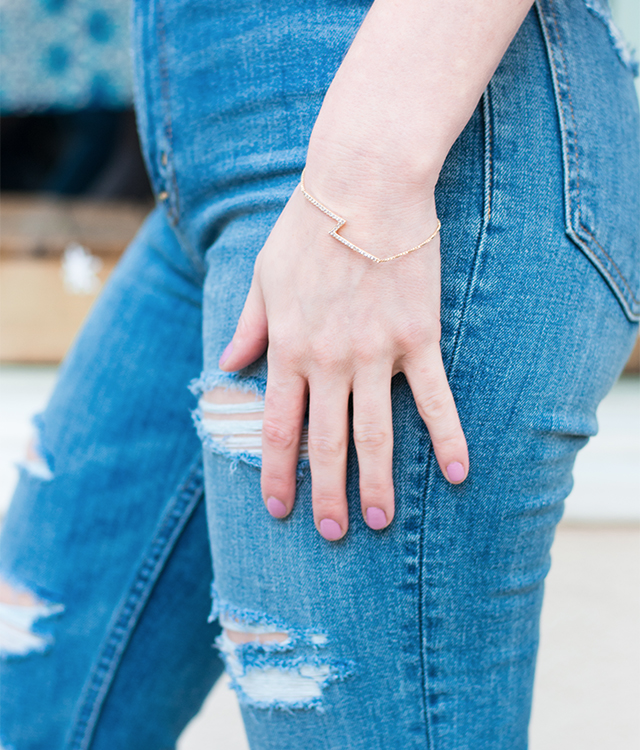 So, what do you like to wear on date night? Casual, dressy, or does it depend on your vibe? For me, it's entirely on my mood and where I'm going. Leave a comment to share your favorite casual date night look.
Outfit Details
Target top | A&F jeans | Steve Madden pumps (similar here) | Zara beaded clutch (similar here)
Asos heels (similar here) | Forever 21 clutch | Express earrings (similar here)
This article is not sponsored by any of the brands mentioned above. However, some of the links may contain affiliate links which may generate revenue for the site when clicked, or when a purchase occurs. The information in this post is my thoughts and preferences.
Photos by @cristaltapp