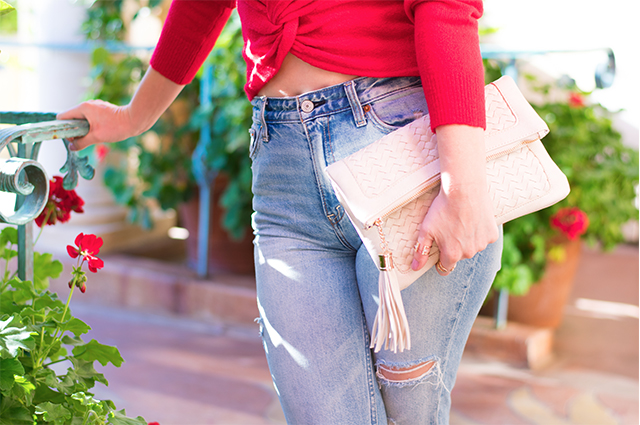 Hey, everyone, we made it through another week (yay)! I'm seriously doing a happy dance right now. Since it's the weekend, it's time to get our shopping on. There are some fantastic weekend sales this week, so grab that coffee or glass of wine (no judgment) and start shopping.
Old Navy 20% off your order using code "SWEET" valid through 2/11
Who doesn't love Old Navy. It's the perfect place to find inexpensive quality items. Especially, if you're looking for basics, Old Navy is the place to go. When I buy items here, they are always versatile so that I can style them in multiple ways. They also last through seasons as well. I'm highlighting some of my favorite pieces from this sale that are perfect for spring.
Madewell 20% off select items valid through 2/13
I love Madewell. In my closet, I own several jeans and tops from this brand. One of my favorite pairs of flares (shown in this post), I bought at Madewell for only $8! You can't beat that price, so what did I do, I bought two pairs. In addition to being cute, the clothing and accessories are always good quality. Their prices are a bit high, but I always look for sales. Check out some pieces that I'm loving from this sale.
Boohoo 40% off everything and free shipping valid through 2/13
Can you believe that discount?! So many cute pieces for under $20. I have a few dresses from Boohoo that I love wearing. Usually, this is where I buy trendy pieces. If I know the trend won't last for several seasons, I don't want to pay a ton of money for it. They have a lot of on-trend clothes and great prices.
There are some serious sales this weekend! If you like what you see, keep an eye out for the weekend sales post on relmstyle every Saturday.
Don't forget to follow me on the LiketoKnowit page.
This article is not sponsored by any of the brands mentioned above. However, some of the links may contain affiliate links which may generate revenue for the site when clicked, or when a purchase occurs. The information in this post is my thoughts and preferences.
Photos by @cristaltapp