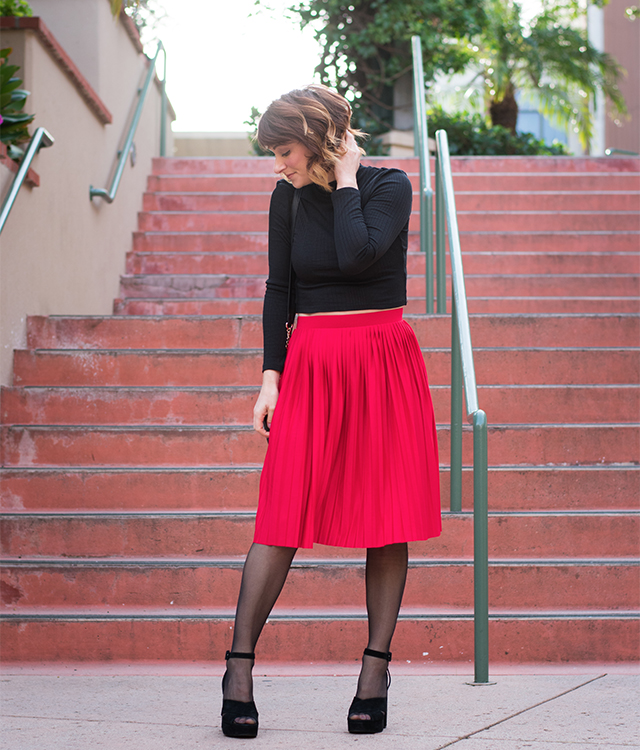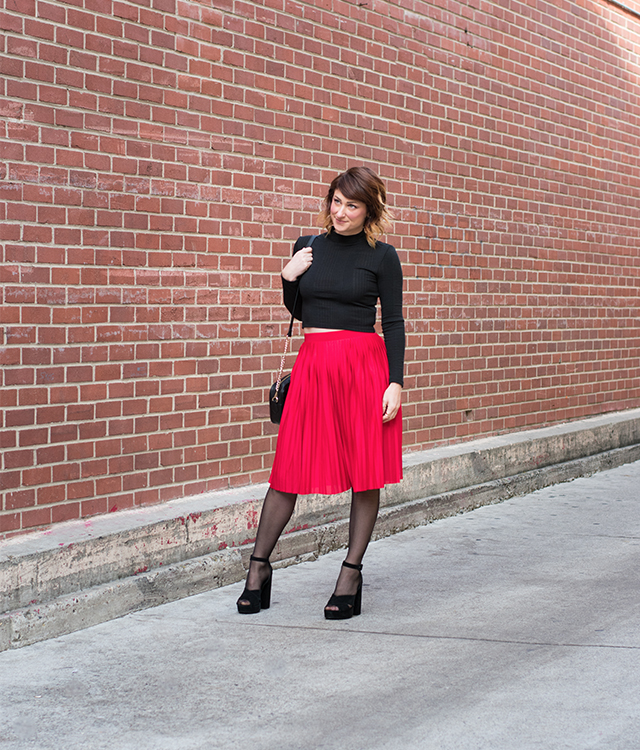 It's almost Valentine's Day, which means finding that perfect look. I'm not super big on Valentine's Day, but I love all the red and pink that's in abundance this time of year. In addition, I'm a sucker for a stylish outfit to wear on this holiday. Now, since I'm obsessed with the color red, of course, it's my Valentine's go-to color.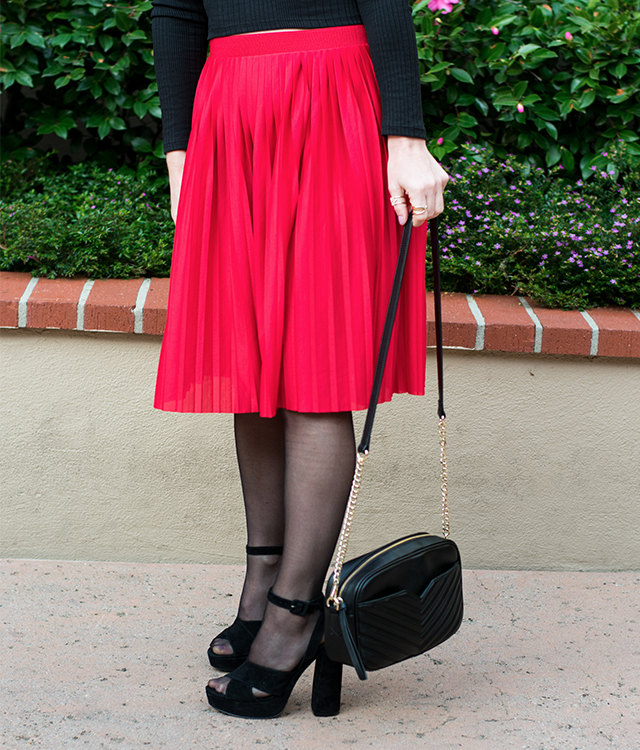 For this outfit, instead of a softer look, I'm wearing an edgy and darker style. For no reason but to switch it up a bit. I'm wearing one of my favorite skirts. It's a pleated midi skirt from H&M that I bought last year, but is still relevant and stylish. I'm pairing this pop of color with a black top and black shoes. I'm wearing sheer black tights with heels, which is a look that always reminds me of the fashion show runways.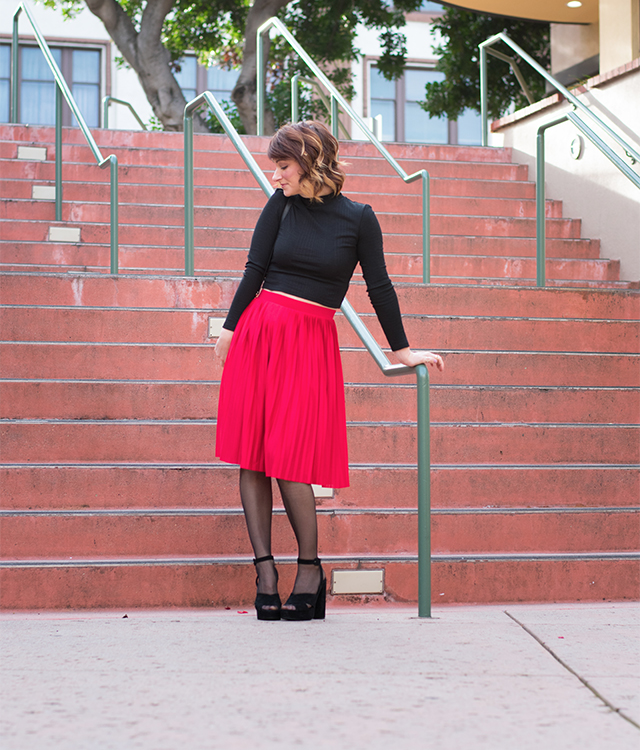 There are so many styles that you can wear on Valentine's Day. Here are some of the few pieces that I found for this holiday.
Since Valentine's Day is still a couple of weeks away, there's still time to get that perfect look. Do you have an outfit in mind? Leave a comment; I would love to hear.
Outfit Details
H&M skirt (similar here and here) | H&M top (similar here) | Express bag | Steve Madden shoes
This article is not sponsored by any of the brands mentioned above. However, some of the links may contain affiliate links which may generate revenue for the site when clicked, or when a purchase occurs. The information in this post is my thoughts and preferences.
Photos by @cristaltapp