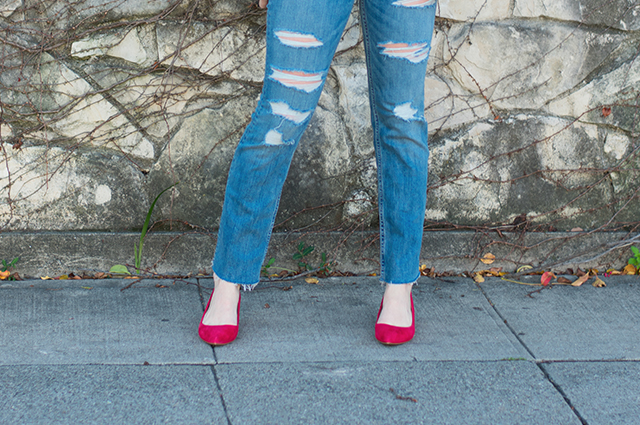 There are two things that I'm excited about with this post. The first being that I'm excited to be posting another trend report (it's been a hot minute…do people still use that term?). The second is one of the hottest trends right now is block heels. Yes, it's shoes, of course, it's shoes.
The once only vintage-style shoe is now making its way back into the limelight. I say vintage because this style of shoe was trendy in the early to mid 20th century. When I was a teenager, I was in love with vintage fashion. The block heel was and still is one of my favorites. My first pair of designer shoes (Marc by Marc Jacobs, and I got them cheap) was a red vintage-inspired block heel with a peep toe. I still own them.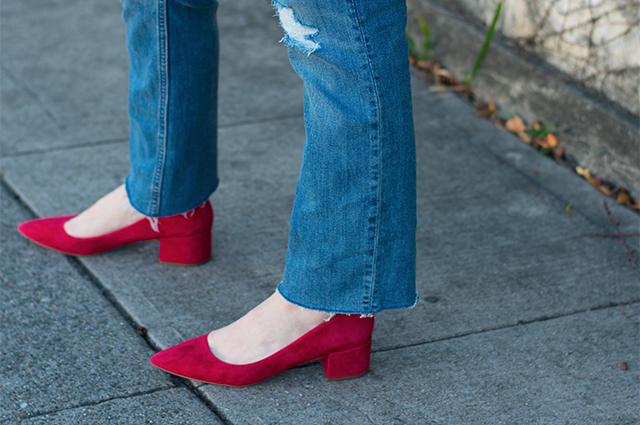 Today, I see block heels come in all different styles of shoes. Anything from boots to mules to sandals. However, my personal favorite is the block heel pump. I'm currently obsessing over the Marc Fisher 'Zala' pump from Nordstrom. The impractical side of me wants this shoe in navy, tan, red, and purple. However, the practical side tells me only to get the one color. The reality is that I will settle for two colors (I mean, come on let's be real).
I've found block heels at every price point, so you don't have to "break the bank" to get on this trend. To inspire and get you on the block heel train, here are some of my favorites.
So tell me, what do you think about block heels? I'm hoping to add a few additional pairs to my wardrobe, and I can't wait to share them with you. Leave me a comment and let me know what you think about this trend.
Outfit Details
Steve Madden shoes (similar here and here)
This article is not sponsored by any of the brands mentioned above. However, some of the links may contain affiliate links which may generate revenue for the site when clicked, or when a purchase occurs. The information in this post is my thoughts and preferences.
Photos by @cristaltapp